Tour Information
A number of pieces in our outdoor gallery are located throughout Puyallup's commercial area, but we have concentrated the bulk of the collection in a relatively small area to allow visitors a compact tour route.
---
Walking (Self-guided) Tours
Visitors who pick up a free OUTDOOR GALLERY GUIDE at the Public Library or Activity Center will have a guide to our entire collection, with a map and locations.
---
Phone (Self-guided) Tours
Powered by technology provided by New York-based STQRY-TourSphere, the cell phone audio, visual tour allows visitors access to significantly more information about each sculpture than signs alone provide. With a short description, Visitors can take a phone tour of 30 sculptures by dialing (253) 256-6172 or using the QR codes on phone tour signs posted at the artworks. Smartphone information includes an image of the work, information about each artist and their work in both audio and print forms, a tour map/itinerary, and the ability to make comments or ask questions. visitors can enjoy the stories that reveal the artists' thoughts in creating their works.
The tour encourages visitors to explore the gallery at their leisure and allows them to take away what they have learned by providing access to the tour long after their visit.
Access the mobile tour on your web-enabled device or by dialing (253) 256-6172
---
Docent-Lead Tours (for groups of 5 or more)
Docent-led tours are available for groups of 5 or more. Tours can be adapted to the needs of the tour group, including the time available and age level or experience level of the group. Live guided tours are great for organizations or school groups that value the ability to question and interact with their tour guide.
For more information, please contact Arts Downtown Chair David De Groot at 253-841-8992 or by email at dave.degroot@artsdowntown.org.
---
More to Explore
Using centrally located Puyallup as your base, nearly everything Western Washington offers will be available as a day trip.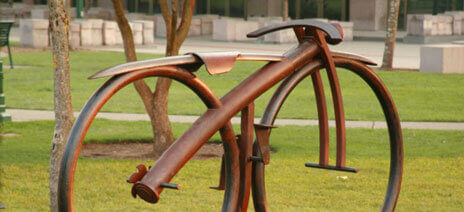 Don't miss: view the rotating collection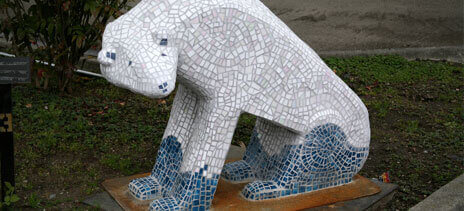 Before you go: View what pieces are on display