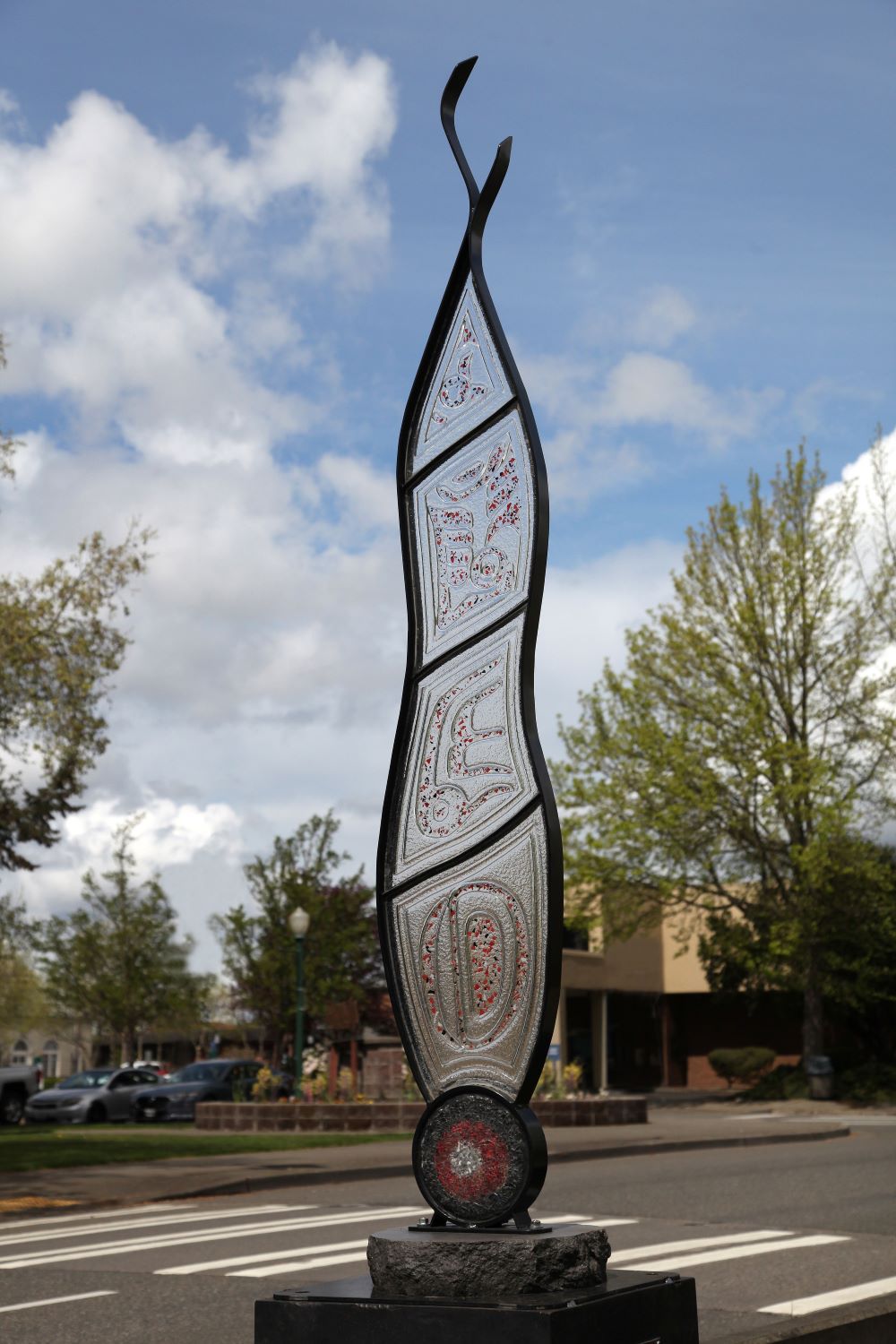 Kelp Totem IV Orca
Lin McJunkin
http://mcjunkinglass.com
Made of Powder-Coated Steel, Kiln-Carved and pate de verre Glass, and Stone | $5,500
---
Artist Statement
This assembly of 4 kiln-carved or embossed glass panels features sections of the iconic orca's body - from top to bottom: vertebra, innards, ribs, and spine in abstracted x-ray views, a perspective common to the carvings of local Coast Salish artists. The clear-on-clear glass imprints are enhanced by small chips of "confetti" glass in Native colors of red, black, and white.
The panels are embraced by metal kelp "strands" and balance on a "bladder" of ¼" frit cast in the traditional pate de verre method. The entire piece rests on a stone attached to the sculpture with hidden metal bolts.
---
About Lin McJunkin
San Francisco native Lin McJunkin entered the warm glass art world through traditional stained glass. The gift of a small kiln hooked her on the narrative potential of glass, and after many years of experimentation and one summer at Pilchuck International Glass School, she employs four main glass-forming techniques: cluster-fused, cast, kiln-carved, and pate de verre.