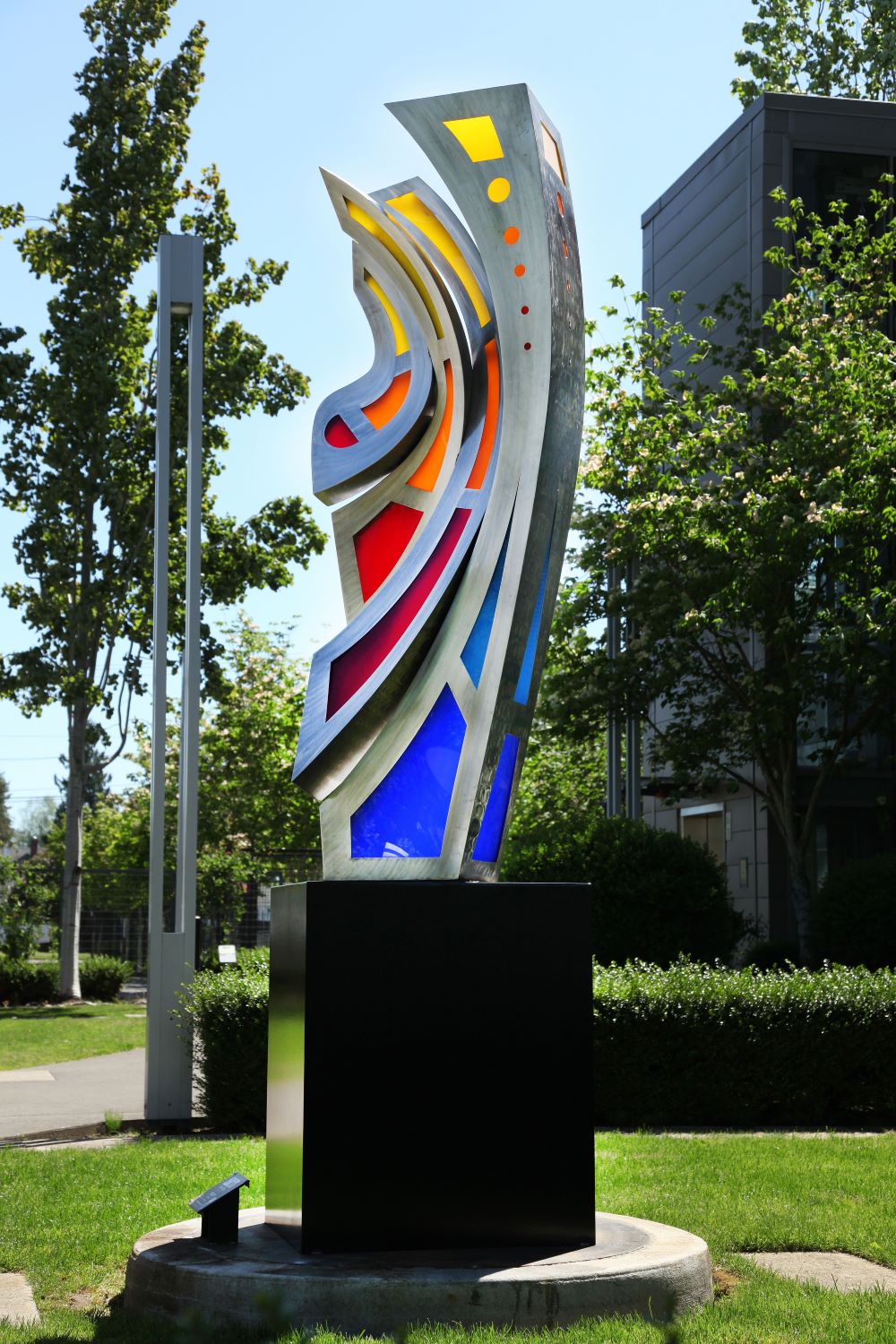 Flight
C.J. Rench
http://cjrdsigngstudio.com
Made of Stainless Steel and Acrylic Panels | $16,900
---
Artist Statement
With a vision to design and fabricate works of art that leave memories for all who come in contact with them, this Hood River, Oregon artist specializes in large-scale abstract designs and fabricating unique works of art that reflect the values of his clients.
---
About C.J. Rench
C.J. began his career as a self-taught industrial engineer and senior project designer in the sporting goods industry. Now specializing in metal sculpture, all of his colorful pieces are hand-painted with industrial marine epoxy and fabricated from mild steel, stainless steel, or aluminum for durability and timeless quality.
C.J.'s sculptures stimulate thought, smiles, conversation, and creativity to establish timeless works of art. He molds, welds, and grinds stainless steel and mild steel into abstract designs with colors, kinetic motion, led lighting, and glass to give them a life of their own.