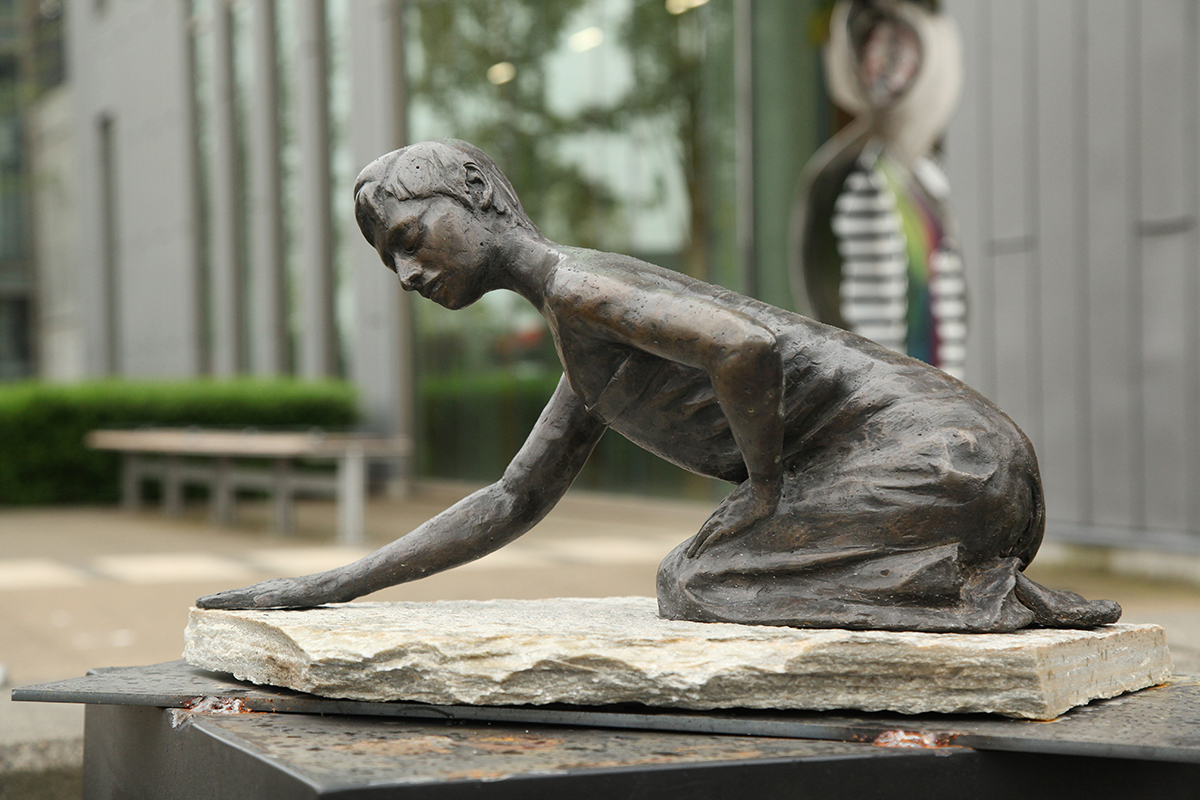 Earthsound
By Jon Kalin
Made of Silicon Bronze
2023-2025 Rotating Gallery, $2500.00
www.jwkalin.com
---
Artist Statement
---
About Jon Kalin
Jon Kalin is a self-taught artist/illustrator whose work is inspired by both Nature
and other artists. His huge body of work has appeared in the West's institutions, galleries, and art fairs. In recent years, he has turned his attention almost
exclusively to sculpture as public art, and has had works featured in a number of
Northwest cities."Earthsound" is cast silica bronze, which is harder and has a more silvery sheen
than more familiar bronzes that range in color from dark golden to a dark reddish-
brown.