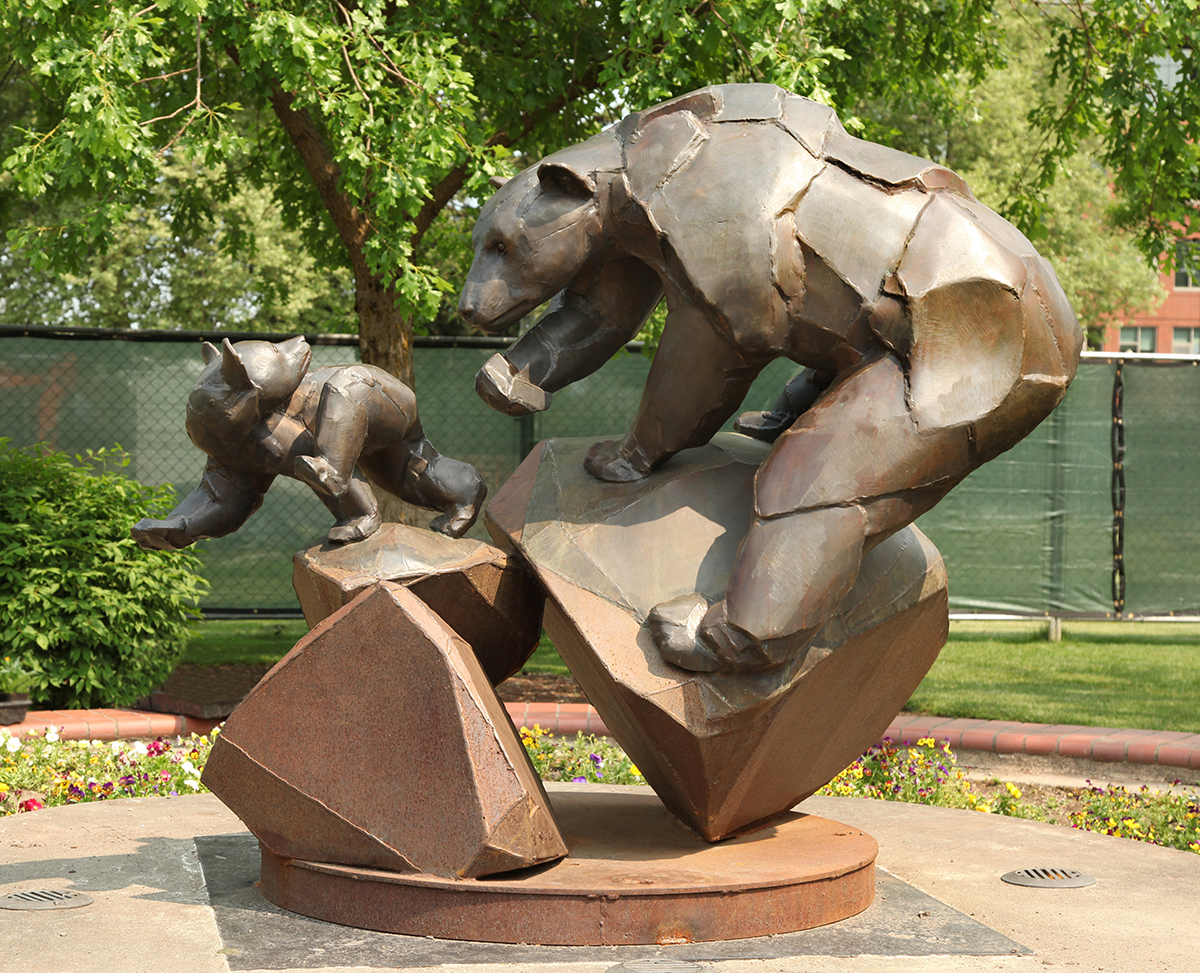 Discipline
Steve Tyree
Made of Sheet Bronze and Steel
2023-2025 Rotating Gallery, $15,000
---
Artist Statement
---
About Steve Tyree
Steve Tyree was born the son of a freelance artist in Modesto, California, but grew
up in the Hawaiian Islands, where he and his brothers engaged in many artistic
pursuits, including painting, carving, and taxidermy. His interest in wildlife led
him as an adult to Alaska and Florida, where he took up filming and photographing
birds in particular.
After moving to Oregon, he became interested in welding and sculpting the birds
and wildlife he had studied. "Discipline" is an example of his methodology, which
includes making models of clay, wire, or Styrofoam, making paper patterns from
the models and then transferring them to bronze sheets to be cut, bent, hammered
into shape and welded.